ARO Diaphragm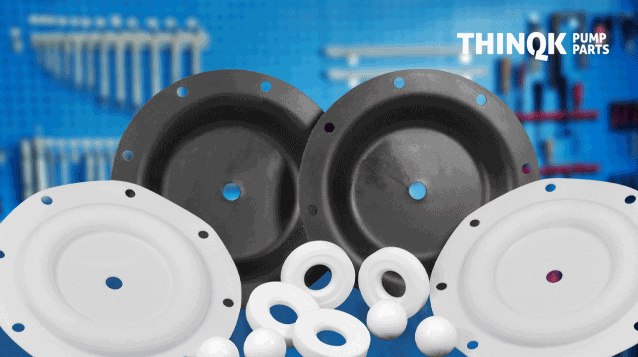 You can't be expected to know everything about your business, so let us take the hard work out of looking after your industrial machinery and pumps for you. Our team specialize in this area and so are able to focus entirely on offering the very best solutions and replacement parts for your individual needs, giving you a trusted and reliable hand when required.
Our business is here to help your business and our huge range of in stock machinery replacement parts are updated and reviewed constantly to offer you the very best option in today's competitive market. For example, the Aro diaphragm replacement is one of our most popular lines and has been designed as a replacement pump part to not only increase performance but enhance it. Diaphragm Aro replacement parts are the ideal choice to replace worn items and encourage seamless integration which will enable uninterrupted production.
The Aro diaphragm replacement is made with materials of the highest quality that have been refined to last longer and work harder under a range of the harshest working conditions. The cost of these replacement parts are extremely competitive, with a durability that is guaranteed to last for a very long time to come.
We know you have better things to do than investigate replacement machinery parts, so allow us to do all the hard work for you. We have a team of experts ready to offer a tailor made solution for your company with an impressive knowledge that is able to approach your business from every aspect. Don't be swamped with possible machinery failure, give us a shout today and ask about our diaphragm Aro replacement parts, or any other items that we carry. With our super-fast worldwide delivery service we can get your company back up and running again in no time at all.

Click Download Button to view available spares for this brand
Click on any icon below for more details.