ARO Pump Kits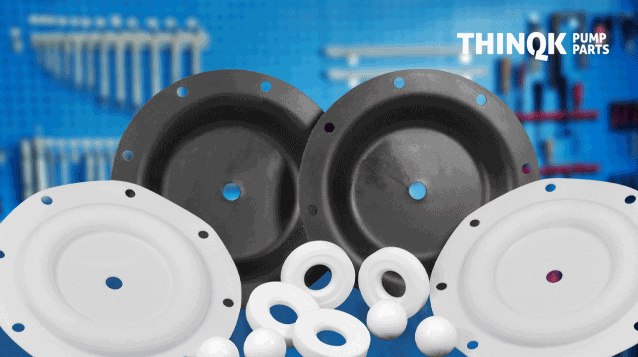 It is the very nature of machinery that over time it wears, gets less reliable and eventually stops working. In a production line environment this can mean the difference between an efficient busy company, or one that has been brought to a sudden and unwanted halt by machinery failure. To ensure that never happens to you, we only offer replacement parts of the very highest quality and our replacement Aro pump kits are a prime example of that. Aro pumpkits replacements are tried and trusted by some of the biggest names in the industry, offering a reliability and reputation that is hard to beat.
The cost effectiveness of our Aro kits pump replacements might surprise you, as these are not only hard working, reliable items but they are supplied to you at a price that won't break the bank, allowing you to keep your business operating 24/7. Our staff have had many years of experience in the replacement parts field and deal with many different types of business every day, so can easily advise you on the best Aro pump kits that would suit your company. We are on hand whenever you need us, so please just drop us a line and our expert team will be happy to chat to you.
The reliability of our Aro pump kits replacements speak for themselves, as our clients return time and time again to purchase items which have proven themselves in the field of industry and production. The Aro kits pump is guaranteed to offer the best all round performance for production lines and hardworking environments with a price-point and delivery time that has been designed to offer an unbeatable combination for you and your business. Just contact our friendly team today for more information and ask how our replacement parts can help your company.

Click Download Button to view available spares for this brand
Click on any icon below for more details.