ARO Pump Rebuild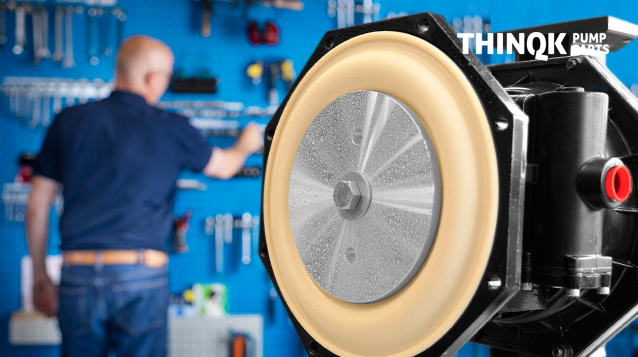 ThinQk.com is a company that is based in the Netherlands and offers a worldwide service to a number of different industries, supplying replacement machinery parts such as the Aro rebuild pump to enable food, chemical, pharmaceutical, construction, paper, metal and other manufacturing plants to run their production lines without failure or issues.
With our unique and trusted reputation, we are proud to be a leader in the field of replacement industrial parts and we'd like to help you too. Worn parts are a fact of life and can lead to a number of issues such as lost production time, poor quality output and even a safety risk in the workplace. Items such as our Aro pump rebuild kit can help greatly with this, as it has been specifically designed to counteract the very problems that you will face.
We know how busy you are and we won't waste your time trying to sell you a product that you don't need. Our team of experts are well versed in dealing with industrial replacement pumps and other machinery and once they understand your usage and workload, can advise on the best replacement parts to suit your situation. Aro pump rebuild parts are tough, hard wearing and have a proven track record of being the best in the business, able to take on your machinery and bring it back up to full spec in no time at all.
Once our customers purchase replacement parts from us, they never have to look anywhere else again as with our extremely high standards and cost effective options, parts including the Aro rebuild pump are available as soon as you need them on a quick worldwide delivery basis. To find out more about our services just give us a call today or contact us via our website ink.

Click Download Button to view available spares for this brand
Click on any icon below for more details.