ARO Pump Repair Parts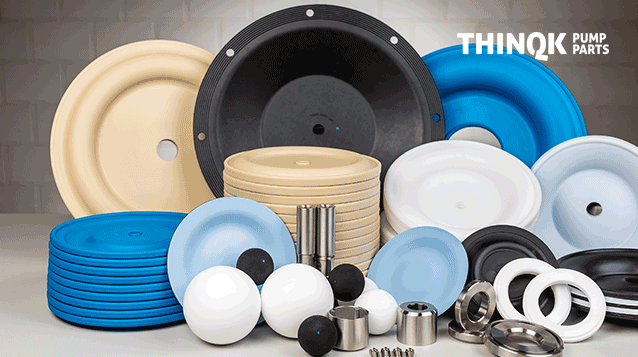 In today's modern workplace there is a constant need to push quality and production levels to higher and higher standards simply to keep up with competitors and the industrial sector is no stranger to that. To ensure you aren't left behind, it is vital that you keep your machinery in optimum working condition, as without a smooth efficient production line, you are likely to face issues somewhere along the way. One of the most feared and potentially serious disruptions is machinery failure, something that has the power to stop entire production lines in a heartbeat.
Replacement machinery parts are not just something you might need, they are something that in most environments will become a necessity at some point and so to prevent situations just like the one described, it's important to know who you can turn to when you need expert help and advice. At ThinQk.com we offer a range of high quality items such as Aro pump repair parts. The Aro repair parts pump is formulated using only the highest quality materials and ones that have been designed to last in tough working environments. Our reputation is well known in the industry and our customers return to us year after year, safe in the knowledge that they can rely on us.
If you own or operate machinery that is compatible with Aro pump repair parts then it would be wise to investigate the availability of parts before you actually need them, preparing yourself in advance for something which could save you both time and money. Our staff can offer you expert friendly advice on your situation and discuss whether Aro repair parts pump are right for you. Don't put it off until it's too late, simply give us a call today or contact us via our website online.

Click Download Button to view available spares for this brand
Click on any icon below for more details.