ARO Rebuild Kit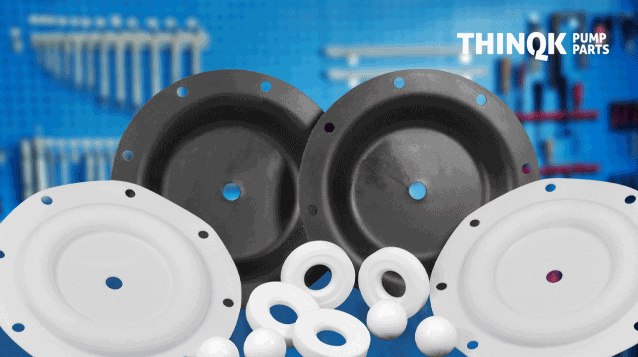 It might not be the most exciting topic of conversation but if you own or operate industrial pump machinery then you'll want to talk to us. We offer a huge range of specialist replacement parts and kits specifically designed to ensure fast and continuous operation of your production line. As well as offering Aro rebuild kit parts, we supply the highest quality and biggest names to businesses just like you all over the world.
The truth is, when machinery gets to a certain point it will need replacement parts. Without the care and attention it needs, conditions will get worse, output will decrease in both time and quality and you could risk greater permanent damage to your equipment. This doesn't have to be a serious problem though and with rebuild kit Aro parts, you can replace worn items easily and quickly, allowing your business to continue to run smoothly and efficiently.
With an operation that serves a worldwide base, we can guarantee we have a solution for you and can help advise you about the best course of action to take for your business. Our replacement parts are tried and tested to make sure they are the best and most up-to-date options available in today's market. Do you know what replacement parts you need? Would you like some advice about what exactly our Aro rebuild kit can offer you? No problem, our friendly team are on hand whenever you need us, just give us a call or contact us via our website.
We are a well-established business that has a proud reputation and many years of experience in this field and the quality of our parts speak for themselves. If you think you can find a rebuild kit Aro at a more cost effective price-point for your company just give us a call!

Click Download Button to view available spares for this brand
Click on any icon below for more details.