GRACO Pump Parts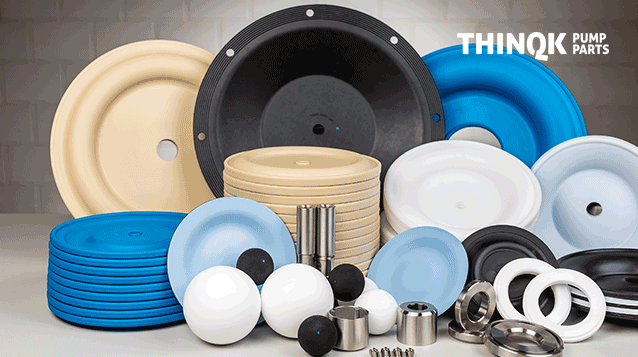 You're a busy person, you run a busy business, you simply don't have time for equipment failure, so why are you reading this? At a guess it's because you've discovered that the machinery that you rely on, on a daily basis, is getting a bit slower and a bit less productive as essential parts give way to the wear and tear of everyday life.
So if you are looking for a supplier of Graco pump replacement parts then congratulations, you've found us! and if you'd like a company you know you can trust and rely on for all future upgrade or replacement parts then we'd like to help you there too. The thing with replacement parts is that it's neither a fun subject or one that is considered an initial priority, in fact it only really becomes important when it's too late. At ThinQk.com we see the same situations over and over again but after our clients find us, we can help prevent problems before they happen.
For now, we can offer a fast, reliable, worldwide delivery service that will get your Graco replacement parts pump to you in a jiffy, preventing you wasting any further time or energy. But we can also take the time to talk to you about your business requirements, finding out what problems you may face, even before they occur and allowing your company to continue unhindered. The Graco pump replacement parts range consists of a multitude of options, all of which would make ideal items for your very own stock cupboard.
Unsure what replacement part to purchase or what to thinqk? The easiest way is to give our expert team a call today and we can discuss all your options with you. We can elaborate on the benefits of replacement Graco parts pump or maybe even offer an alternative.

Click Download Button to view available spares for this brand
Click on any icon below for more details.