GRACO Pump Repair Parts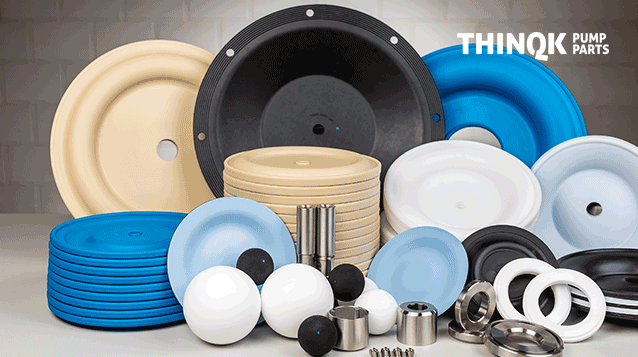 Does your company use an industrial AODD pump in its manufacturing plant? Then you will be interested in our stunning range of replacement items, including Graco pump repair parts as well as a whole host of other familiar and popular brands. Here at ThinQk.com, we don't waste your time trying to sell you inferior products, it would make us look bad and it would let you down and that's just not going to happen. We take enormous pride in our hard earned reputation and our customer service is second to none.
Our business has grown over the years allowing us to focus on fine tuning and regularly updating the quality of our stock, including all the latest innovations and technologies. The Graco repair parts pump range are just part of our huge stock list and our available items are kept up to date with a live stock list, so you always know exactly when replacement parts are available. Our staff have spent many years dealing with different industries all over the world and have tailored individual solutions for a vast range of customers, ensuring they are always offered the best options.
If you are looking for Graco pump repair parts either now or for future use, then why not pop over and take a look at our website at ThinQk.com you can see the large range of replacement items we stock and read a bit more about our company and what exactly we are able to offer you. You can also contact us for friendly, no obligation advice about the Graco repair parts pump range or any other item we sell. We also offer a further list of replacement parts that are not shown on our website, so to ensure you are making the correct purchase we recommend giving us a quick call.

Click Download Button to view available spares for this brand
Click on any icon below for more details.