GRACO Pump Spares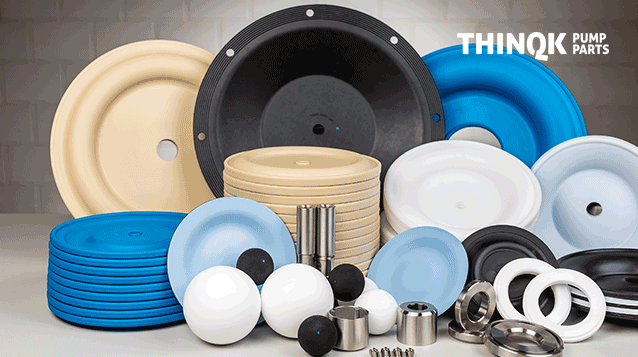 No one likes to think about their equipment breaking down and the consequences it could have but just because everything works fine today, doesn't mean it will be fine tomorrow. The industrial manufacturing industry is a harsh environment involving machinery that is relied on to produce quality results on a daily basis, and over time these will naturally show signs of wear and tear as well as possible damage. It doesn't have to be the end of the world though, with Graco pump spares, we can replace those damaged items for you and attack any future problems before they slow your business down.
Advance planning can solve a lot of problems before they even happen and having some Graco spares pump parts on hand is always a wise plan of action. You know you rely on your industrial AODD pump and you know it will wear over time, so knowing replacements parts will be needed gives you the opportunity to purchase them in advance so they are available the second you need them. Of course we know you have a million other things to do and it is easy to forget to plan ahead but not to worry! Based in the Netherlands, we have warehouses in Europe and North Africa and offer a worldwide shipping service for Graco pump spares and all our replacement parts.
No matter what your unique situation is, you can be sure that we have the perfect solution for you and your business. We deal with a huge range of companies and stock an equally huge range of replacement parts to cover all eventualities and problems you may face. Just give us a call today and ask about the Graco spares pump range or any other of our stock items, we'll be happy to offer free advice.

Click Download Button to view available spares for this brand
Click on any icon below for more details.