SANDPIPER Diaphragm Pump Rebuild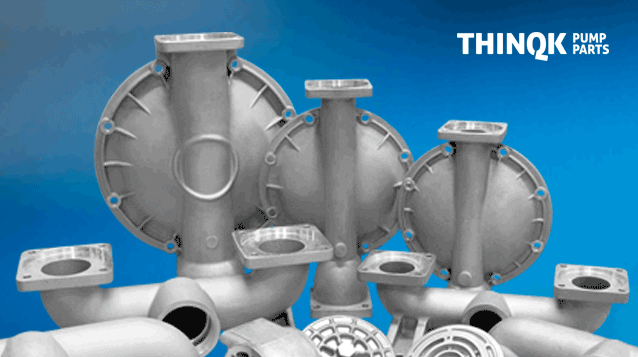 When it comes to high quality, innovative pump replacement parts, we believe we can't be beaten. Our worldwide clientele base speaks for itself and with factories in both North America, as well as Europe, we pride ourselves in being market leaders for the AODD pump industry. Our website at www.Thinqk.com features a top class range of items, including the very popular SANDPIPER diaphragm pump rebuild, as well as many others. With our outstanding customer service guarantee, there really is no need to look anywhere else.
We are often asked about current innovations and technologies in the industrial pump sector and we are always pleased to talk to you about it. Unlike other companies, we invest a great deal of time researching the current market trends, constantly improving our replacement parts, such as the Warren Rupp SANDPIPER diaphragm pump rebuild, so that we only provide the very best options. But we offer more than the diaphragm pump rebuild SANDPIPER, in fact we offer a stunningly large range of replacement parts that have been tailored to fit your exact pump, so call us today and ask for more details.
We are specialists in our field and it's our job to make sure your business is kept running without unnecessary delays or interruptions, such as machinery breakdowns. It can be a distressing time when this happens, but the SANDPIPER diaphragm pump rebuild is guaranteed to put an end to that. Cheap replacement parts, lead to a short term solutions, something that doesn't help you or your business. With our
Warren Rupp SANDPIPER diaphragm pump rebuild, you can rest assured that your machinery will last for many years to come.
If you aren't sure about the part you need, or require further information on the diaphragm pump rebuild SANDPIPER, then please give us a call today!

Click Download Button to view available spares for this brand
Click on any icon below for more details.