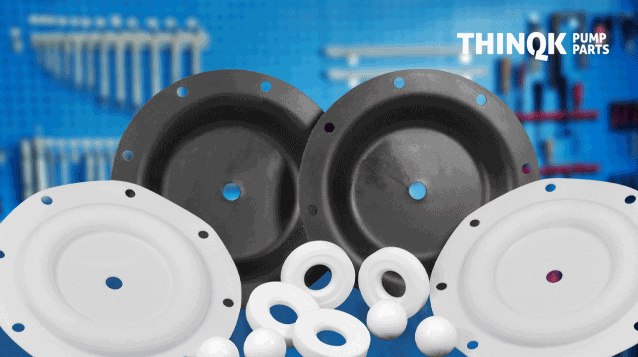 SANDPIPER Diaphragm Pump Repair Kit
When it comes to your business, it makes sense that you only want the best supplies and the highest quality machinery. It therefore makes sense that, when your industrial pump needs repairing, the SANDPIPER diaphragm pump repair kit you use, has to be the best around. Here at Thinqk.com, we pride ourselves in having many years experience in the industrial sector. We are based in the Netherlands but serve a worldwide market, with factories in North America as well as Europe, ensuring your Warren Rupp SANDPIPER diaphragm pump repair kit, is delivered quickly and without fuss.
Our company takes a great deal of time and effort choosing only the highest grade replacement pump parts. With our expert knowledge in the field, are able to converse with all our clients and advise them when required. We are not just a re-seller, we put out heart and soul into providing high grade premium goods, such as the diaphragm pump repair kit SANDPIPER, to ensure our customers complete peace of mind. At Thinqk.com, we are always interested in the very latest technologies and spend a great deal of effort making sure that our replacement parts are the very best they can be. The SANDPIPER diaphragm pump repair kit is just one of those choices, with many more available on our website online.
Whether you are looking for the Warren Rupp SANDPIPER diaphragm pump repair kit, or another pump part, we can help you find it. Not all our stock is listed online, so please feel free to give our expert team a call today. They will do their very best to help you track down your specific requirements, from a diaphragm pump repair kit SANDPIPER, to any number of other replacement parts, featuring tried and trusted industry brand names. We look forward to your enquiry!

Click Download Button to view available spares for this brand
Click on any icon below for more details.