SANDPIPER Diaphragm Pump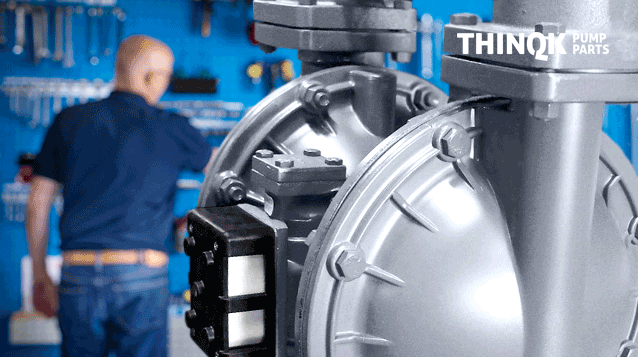 You put a lot of time, effort and financial investment into your company, so it's important that it's kept as smoothly running as possible. With our many years of experience in the replacement parts industry, we understand that and strive to offer our clients the highest standards possible. Thinqk.com supplies replacement pump parts, such as SANDPIPER diaphragm pump, to customers all over the world. Our network features manufacturing plants in North America and Europe, offering fast accessibility to all locations.
The Warren Rupp SANDPIPER diaphragm pump is just one of the many hard wearing replacement parts that we offer. As we specialise in one area, we can put all our efforts into making sure that we offer the highest standards of equipment to our clients. The SANDPIPER pump diaphragm, as all our replacement parts, come fully guaranteed, to ensure total peace of mind for your business. The last thing you need is inferior replacement parts but with Thinqk.com, you will never have to worry about that.
Our reputation has been built by hard work, investment and a genuine passion for what we do. We aren't happy unless you are and we invest a great deal of time into researching bigger and better options for parts, such as the SANDPIPER diaphragm pump. Industries change all the time, technologies advance and new materials become available. When you choose Thinqk.com, you know that you will be receiving the very latest and best replacement parts available on the market, including the Warren Rupp SANDPIPER diaphragm pump.
If you have any questions about the SANDPIPER pump diaphragm, or any other part that we supply, or that you require, give our expert team a call today. They will go out of their way to help guide you and can recommend the best, most cost-effective option for your business.

Click Download Button to view available spares for this brand
Click on any icon below for more details.