SANDPIPER Diaphragm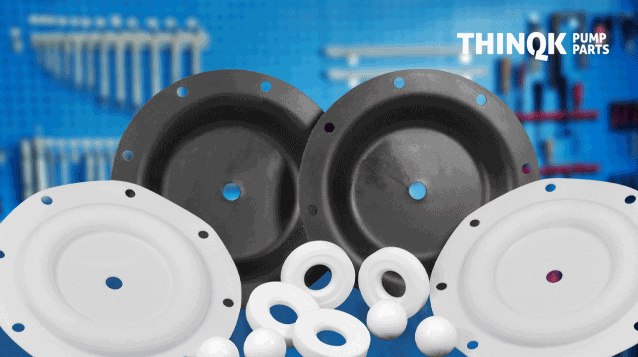 At Thinqk.com, we believe innovation is the key to progress in the industrial sector. Our focus on advancement is a passion for us, making sure that we are always able to provide the latest and best solutions for our clients. The replacement parts we provide for industrial pumps include such popular choices as SANDPIPER diaphragm, o-rings, shafts and full repair kits.
The Warren Rupp SANDPIPER diaphragm comes in a range of options, so you can choose the one that is ideal for your business. We only use the very best materials to create our pump parts and our customers know that we are a company that can be relied on at all times. The standard of our replacement diaphragm SANDPIPER parts, means that you won't have to replace the same items over and over again. Our stock has been built to last and provides excellent quality, at a very cost-effective price.
We cater to a large number of clients, all over the world and specialise in replacement pump parts for Aro®, Flux®, Graco® and Sandpiper®, amongst others. We are the market leaders in replacement pump parts and strive to offer the very best service, ensuring our customers don't suffer financial loss, or future business opportunities. The SANDPIPER diaphragm selection, can be viewed on our website at www.Thinqk.com, along with a further selection of replacement parts.
If you are unsure about the replacement parts you require, or would like further help, advice, or information about your machinery and exactly what you need, including the Warren Rupp SANDPIPER diaphragm, then please don't hesitate to contact us. Our staff take great pride in their work and are experts in their field. They will be able to talk you through the purchase of your diaphragm SANDPIPER replacement parts, or suggest another appropriate option.

Click Download Button to view available spares for this brand
Click on any icon below for more details.