SANDPIPER Pump Rebuild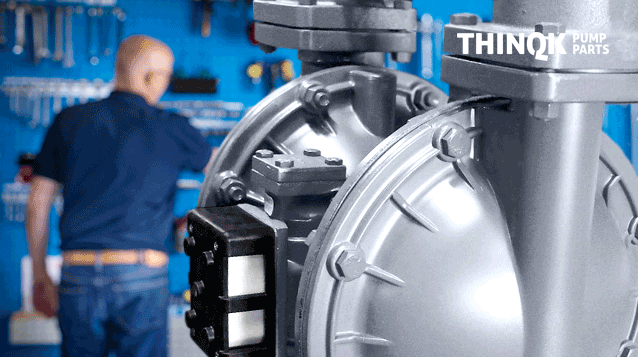 If you run, or are part of an industry that relies on an AODD pump for your output, then you will realise what a central part this plays in your production line. Making sure your equipment runs smoothly and at maximum efficiency at all times, is a major factor in running a successful business. Broken down machinery is not something you want to deal with, if at all possible.
Unfortunately, machinery does suffer wear and tear over time, especially in the larger industrial environments. But not to worry, this doesn't have to be the disaster you are dreading. At Thinqk, we know how important it is to keep your machinery running at all times and can offer a range of options for you, including a SANDPIPER pump rebuild. This isn't as dramatic as it sounds and can be achieved quickly and easily if dealt with as early as possible. By choosing a Warren Rupp SANDPIPER pump rebuild, before the damage gets too much, you will save yourself both time, costs and possible further damage.
If you are looking for a SANDPIPER rebuild pump, then you've come to the right place. Our experts can help guide and advise you about the best choice for your replacement parts. This ensures your total peace of mind while getting your machinery back up and running again. We deal with many clients worldwide and offer only the highest quality goods and the latest technologies, to ensure your SANDPIPER pump rebuild is carried out with complete ease.
Our Warren Rupp SANDPIPER pump rebuild, are manufactured in both European and North American factories, offering availability to locations worldwide. We deal with a number of industries, including printing and metal businesses. If you would like more information about our SANDPIPER rebuild pump parts, give us a call today!

Click Download Button to view available spares for this brand
Click on any icon below for more details.