SANDPIPER Pump Repair Parts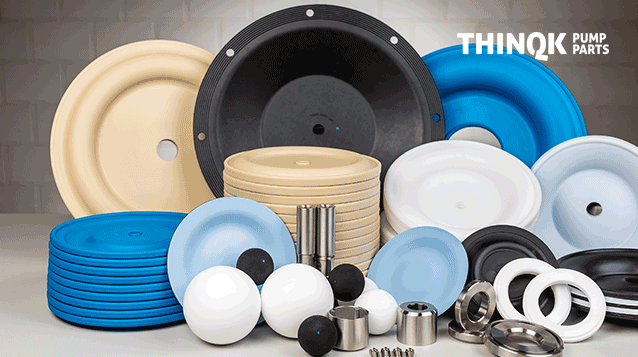 Here at Thinqk.com, we specialize in replacement pump parts for the industrial sector. Based in the Netherlands, our replacement parts are assembled and tested to the highest degree, at our factories in Europe and North America. Along with SANDPIPER pump repair parts, we offer a huge range of the latest technologies, designed specifically to make use of the very latest market developments. We supply our replacement parts worldwide and are happy to help and advise you about your specific business requirements.
Warren Rupp SANDPIPER pump repair parts are suitable for AODD pumps in all sectors, including paint, metal, paper, food processing, chemical industries and many more. A selection of items can be viewed on our website, along with the SANDPIPER repair parts pump, but we also offer more stock offline. If you cannot find the part or replacement parts that you are looking for, please give our expert team a call today and we would be happy to help you.
SANDPIPER pump repair parts are just one of the branded options that we can provide at Thinqk.com, just see our website for a full list. We aim to supply all necessary replacement parts to keep your pump up and running efficiently and can offer a complete range from manifolds, liquid chambers, air valves and air kits, to hardware and diaphragms. Our kits, such as the Warren Rupp SANDPIPER pump repair parts, have been designed to withstand the tough rigours of an industrial environment and only consist of the highest quality materials.
If your pump is in need of replacement parts, it is recommend that this is done at the earliest opportunity. This will prevent further wear and tear, that could eventually lead to replacement of the entire pump. To enquire about a SANDPIPER repair parts pump, or other replacement part, please contact us today.

Click Download Button to view available spares for this brand
Click on any icon below for more details.