SANDPIPER Pump Spares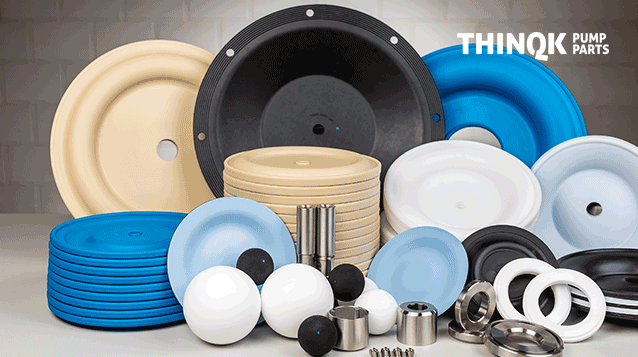 Whatever industry you work in, it is vital that you are aware of the day-to-day issues you may face. This varies in every business but without that vital knowledge, it's easy to overlook something which seems insignificant, but is in fact vital to your continued success. At Thinqk.com, we are experts in replacement SANDPIPER pump spares and provide a huge range of replacement parts to the industrial sector.
An industrial pump is not something you would have invested in unless your business needed it. It therefore makes sense to keep such an important piece of equipment in perfect working order. Although your pump has been designed to withstand the pressures of an industrial workspace, nothing lasts forever, as over time, general wear and tear will become more apparent. This is where we can help you, by providing Warren Rupp SANDPIPER pump spares of the highest quality, to replace your worn machinery and ensure your business carries on production.
The cost of our SANDPIPER spares pump and other replacement parts are extremely cost effective and we have a worldwide client base who depend on us to keep their businesses running smoothly. We take pride in only providing the highest quality replacement parts to our clients, including the popular SANDPIPER pump spares. You can view a selection of available replacement parts on our website at www.Thinqk.com, where we showcase a large number of different brands. If you are unable to find the exact item you require, please just give us a call.
Warren Rupp SANDPIPER pump replacement spares are only some of the items we stock and with factories in North America, as well as Europe, we can offer a fast and reliable delivery service worldwide. If you would like further information about SANDPIPER spares pump or any other stock item, please give us a call!

Click Download Button to view available spares for this brand
Click on any icon below for more details.