SANDPIPER Replacement Parts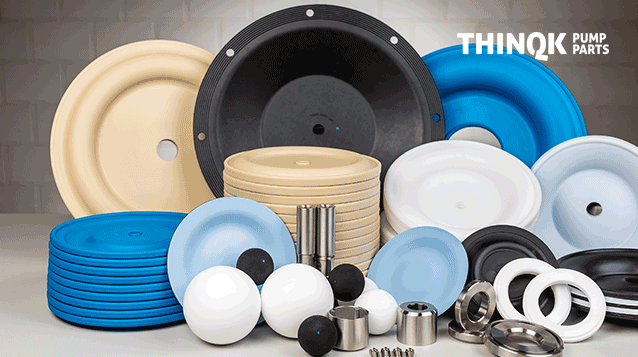 You know your business inside out. You live it every day and you deal with the ups and downs of the industrial processing sector on a daily basis. You have also invested both time, and a great deal of money in only the very best machinery for your production. At Thinqk.com we know this and take great care to match your companies high standards, with that of our own. We provide replacement pump parts for businesses just like yours, from SANDPIPER replacement parts, to a whole host of other branded goods.
Our reputation is as important to us, as yours is to you and we guarantee our replacement parts are the very best you can buy. Our Warren Rupp SANDPIPER replacement parts have been crafted in factories both in Europe, as well as North America and we have used the latest market innovations to make sure they are premium class machinery parts. But we don't just supply replacement parts SANDPIPER, in fact we have an extensive range of goods, including a number of brand names, all designed to the highest specifications.
If you need SANDPIPER replacement parts, or anything other equipment for your AODD pump, then, as the industries leading supplier, we will do our very best to help you. We talk to clients all over the world from our base in the Netherlands and have a wealth of expertise on Warren Rupp SANDPIPER replacement parts.
Don't put your business at risk by using inferior parts, contact us at Thinqk.com today and ask about our replacement parts SANDPIPER, or other ranges. We can advise you on the exact part you need and help guide you to making a smooth, quick and easy transaction. We also offer speedy delivery times, to enable your business to get back on its feet again quickly.

Click Download Button to view available spares for this brand
Click on any icon below for more details.